How to Throw the Perfect Friendsgiving
Photo courtesy of Dmitry Shironosov/Thinkstock.
Despite how early your local drug store puts out the animatronic reindeer, Thanksgiving is essentially the official start to the holiday season. It's now acceptable to listen to your favorite Mariah Carey chart-topper all day long, and the twinkle lights hanging up in your apartment or dorm room finally fit in with the season. The best part, however, is Friendsgiving.
What is this occasion, you ask? A fun-filled feast full of friends, music, and lots of pie. Whether you live in a city and are too far away from home—or are just looking for an excuse to stuff your face with more stuffing—then a Friendsgiving is the perfect holiday for you.
Throwing the perfect event can be a daunting task if not carefully prepared, but thankfully we have you covered. All you have to do is follow these simple (and delicious) steps to learn the art of a successful Friendsgiving.
1. The cleanest of the crew should host.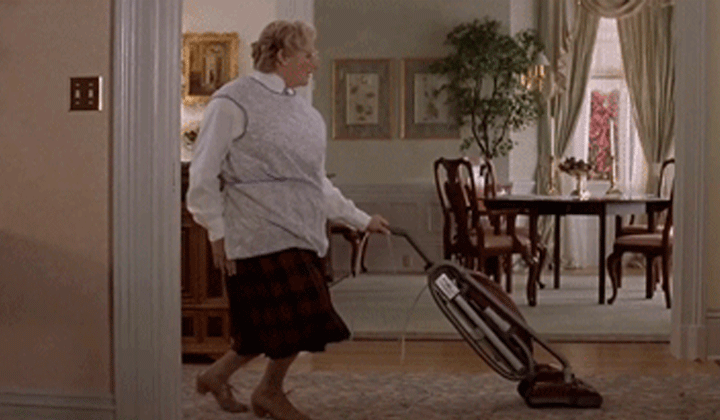 Gif courtesy of gph.is/YBulCn
No one wants to celebrate in the middle of messy dishes and old pizza boxes. Pick the neat freak friend to host your buddified extravaganza, because not only does a clean home make for a better environment, it will be much easier to clean up the explosion of food in a home that is already neat and organized. (Bonus points if there's a dishwasher on the premises.)
2. Make sure you leave enough time to defrost the turkey (unless you're going for a Frozen theme).
Gif courtesy of gph.is/1cf3q4n
A turkey fresh from the freezer is a big ball of frozen meat. That bad boy needs to defrost overnight (or up to several days, depending on its size) before you can start cooking. If you forget this step, you'll be running to the grocery store in search of a last-minute bird and end up coming home with chicken drumsticks instead. You can't fool your guests, they'll know. (I speak from personal experience.)
3. Make it potluck style. (Duh.)
Gif courtesy of gph.is/1gbT49M
The host should prepare the turkey, solely because attempting to transport a cooked turkey from point A to point B will result in failure, especially if you are taking public transportation. The rest of the fest should be divided up among the other guests. (It's a community thing, after all.) One person shouldn't do ALL the work. Make sure to discuss who's bringing what, otherwise you'll end up with five pumpkin pies and no stuffing. Womp.
4. Three words: Canned. Cranberry. Sauce.
Gif courtesy of gph.is/1gbT49M
Let's be real; everyone knows that the canned cranberry sauce is a quintessential part of the Thanksgiving dinner. If you're the one in charge of bringing this, don't forget. People will revolt. (You can also buy a slightly higher-end version at Whole Foods or Trader Joe's, if ya wanna get fancy.)
5. Compile a killer playlist.
Gif courtesy of gph.is/1cbqeJv
The best part of a Friendsgiving is that it's not as much of a family reunion—full of Grandma asking you questions about why you're still single—but rather a party with all your favorite people. And no party is complete without an awesome playlist. Make sure there is a little something on there for everyone. Variety is key (just like your Friendsgiving meal itself). Just be sure to get your impromptu dance party in before the meal; stuffing yourself with stuffing may make movement slightly difficult.
6. Lastly, don't forget how #blessed you are.
Gif courtesy of gph.is/1d6jiho
A Friendsgiving is meant to be a stress-free time with the people you choose to be your family. Expect a session of endless laughter until your sides hurt and many, many smiles. Just because you swapped out the "thanks" for "friends" doesn't take away what this holiday is all about. We all have something to be thankful for, so take a moment and share. #Blessed.