Too Cool For School: Essential Tips for College Freshmen from Real College Students
Dear Zipcar,
I'm really excited to be a college freshman, but being at the bottom of the totem pole is scary. How do I make it out alive my first year in?
Sincerely,
Terrified Freshman
Dear Terrified Freshman,
Ahh yes, freshman year. Just a little over two years ago I, too, found myself as the new kid on campus at Northeastern University in Boston, Massachusetts.
Freshman year is scary. For most of us, it's the first time we're living away from the comfort that is home; leaving behind your friends, your bed, and mom's cooking. It's a journey that symbolizes the start of the rest of your life. Everything is a foreign concept. You can eat ice cream for dinner and no one is there to tell you no. Four straight hours of Netflix? Don't mind if I do! It all sounds pretty great at first, until you find yourself wishing you listened to your dad when he told you not to forget to eat your vegetables. Oops.
Somehow, I managed to make it out alive, but it would have been made much easier with some helpful tips and tricks. Here at Zipcar, there are several of us working through the co-op program at Northeastern, where instead of taking classes for a semester, we work full-time for 6 months like real grown-up adults. (Also scary.)
Between us, we represent third- to fifth-year college students. I gathered us all up to put together a collective list of the best tips for college freshmen. Hopefully they make you a little less terrified (and a lot more excited).
Sincerely,

Annabelle George
Public Relations Co-op, Zipcar
Northeastern University, third year
1. MAKE FRIENDS WITH YOUR RA.


Your RA isn't going anywhere and they are NOT afraid to give you a hard time. Some of them take their job a little too seriously and you do not want to be on the wrong end of that.
"My RA hated me. The first night of college, my friends and I tried to bring in a couch someone was giving away. Apparently that is a no-go. Something about bed bugs. I just wanted a couch." Isaac Sherrill, third year. Don't try this. Follow the rules and keep yourself from getting bugged, in more ways than one.
2. DON'T SLACK OFF IN THE EASY CLASSES.


Now this may seem like a given, but when you're sitting in Thermo Dynamics wishing you paid more attention in Calc, you'll understand what we mean. Joke was on me when I took a class called Natural Disasters and Catastrophes as my "easy" science elective and had to pull my first all-nighter. Ha. Ha.

"The worst grade I've ever received was in my class that was meant to be my easiest. Maybe I should have actually gone to that class." Sam Letcher, fourth year. Go to class. It's kinda the point of the whole going-to-college thing.
3. MIDDAY NAPS ARE YOUR BEST FRIEND.




No, naps aren't just for babies. This isn't high school anymore. There will be times when you stay up until 3:30 am doing homework for your 8 am. (Or, if you're like the guys I know at school, you're up playing video games.) You're kidding yourself if you think you'll make it through the day without a nap.

Pro Tip: Keep food in your dorm (securely stored—you really don't want a pest problem), so you can use your lunch break as your nap break. This will change your life.
4. DON'T BUY THE TEXTBOOKS.



The bookstore is a rip-off. These days you can find anything on the internet. If you can't find it on the internet, at least try to find a used copy because it will be at least half the cost, and if you're lucky, the old owner would have already highlighted the important stuff. Why spend $300 on a book when you can spend that money on something important, like food? (See above point.) Duh.
5. DON'T RAISE YOUR HAND TO GO TO THE BATHROOM.




You'll look dumb and upperclassmen will judge you. Fun fact about college is they actually treat you like adults! If you have to leave the room for something, just get up and leave. Going off of that, don't be that kid who walks in 20 minutes late through the front of the lecture hall. If you're going to be late, at least be sneaky (I mean, tactful) about it.

6. DISRUPTIVE ROOMMATE? MAKE OTHER FRIENDS (ESPECIALLY ONES WITH COUCHES).




"Suck it up" is a unanimous quote from all us co-ops. OK, maybe "adapt" is a better way to word this, but it is luck of the draw with freshmen housing. You could end up with someone who disrupts what you formerly knew as "personal space"— loud parties, loud music, or just loud talking while you're trying to take that much-needed nap. Take comfort. After this year, you'll have a say in who you live with (and maybe where you get to live, too). In the meantime, it's all the more reason to explore other parts of campus, actually go to class, and make new friends. (Especially friends with couches who will let you sleep over. This is key.) Pro Tip: Invest in a great set of headphones, and earplugs, too.
7. LASTLY, DON'T EAT POTATO CHIPS ON THE SILENT FLOOR IN THE LIBRARY.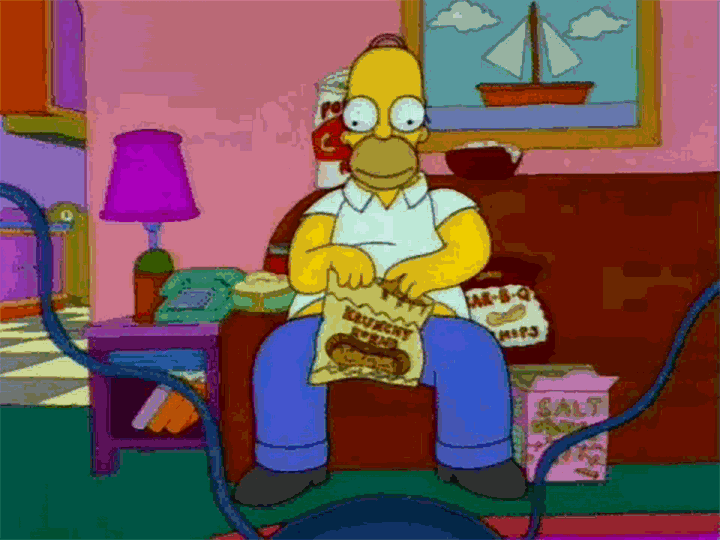 Speaking of silence… I am personally scarred from this one. Those angry looks from the others on the floor still haunt my dreams till this day. Respect the silence. Snack smartly.